Services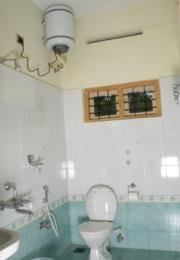 The whole atmosphere is homely and friendly, combining traditional hospitality with modern day ideas of catering and hotel management. You will feel the difference in the services provided. Entire atmosphere is neat and clean. We will ensure privacy and comfort for you and your family.
Services include modern bath rooms running hot and cold water, Direct dialing STD/ISD facilities, accommodation for accompanying drivers, Pick-up and drop-off facilities, laundry, doctors on call, coffee/tea maker, sight seeing trips, mountain ride facilities, providing guide service, taxi service , room service and a 24 hour restaurant to provide you traditional delicacies.
Trekking
Hike and sleep outdoors amidst the shola-grasslands of the Western Ghats at Munnar and amid the deep evergreen sunshade of the Periyar Tiger reserve. At Munnar the trek will take you camping at elevations of over 7000 feet. The topography is hilly with frequent streams criss-crossing your way and the sight is beyond doubt amazing. You will also be trekking through the natural locale of the Asiatic elephants and the rare Nilgiri Tahr.
The experience will leave you absolutely in awe of the majesty of the tropical jungle and an experience of a life time.
Campfire
The view of blinking stars, moonlight nights and the flicker of campfires, the giggling sound of your children having fun are a few of the things that beckons family camping.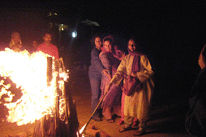 Camping in itself is always an adventure and camping under a star filled sky will make any worries you have seem a lifetime away. Kerala offers a mesmerizing view of high, mountain peaks and thick evergreen vegetation.There are opportunities to take part in different escapade and vacation activities here. You can enjoy a camping holiday in the lap of nature in our camps and pick on nature walks in the adjacent locales. Camp fire will be arranged at an additional cost of Rs.750/-
&nbsp